Estate Jewelry
In West Melbourne, FL
We are a premier jewelry store in West Melbourne, FL.
Designer Jewelry
in West Melbourne Florida
We are a premier provider of Jewelry Designers in West Melbourne, FL.
Walden Jewelers. It's Brilliant
 Walden Jewelers is a full service family jeweler in West Melbourne which spans jewelry services from Luxury Fashion Designers,  engagement rings to jewelry repair. We take pride in helping our customers with their fine jewelry and engagement ring purchases which is why our customers love us!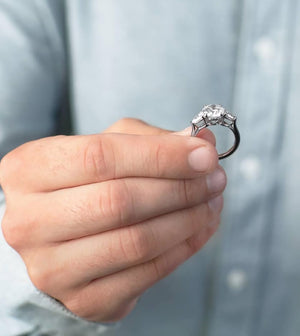 Full Service Jewelry Store
Jewelry Repair Services
You can always count on us to assist you with your service needs.
Learn More
Book an Appointment
Loose Diamond Search
Looking for the perfect center stone to go with your Engagement Ring?
Use our online diamond inventory search tool to browse through thousands of diamonds available by order.

Custom Design
Come into our store to find the perfect custom jewelry design to fit your style.
Our custom jewelry shop located in West Melbourne has the most extensive variety of
styles and designs for every unique fashion jewelry requirement, and it will fit any personality.
Learn More
Stop in and see that
It's Brilliant
Tuesday-Thursday 9:30-5:30pm
Friday 9:30-5pm
Saturday 10-4pm
Sunday-Monday Closed
Get Directions
SEE WHY west melbourne RESIDENTS ARE CHOOSING walden JEWELERS
 Don't just take our word for it. Take a look at what real customers say about why they are choosing Walden Jewelers over your standard high-end designer retail stores.
Testimonials
I brought in some older outdated pieces to be reworked and Jason took good care of me and created two exceptional pieces from what I brought in. Very pleased with the price, customer service and workmanship. Will definitely go again and they are now my jeweler if choice.

Vinny D.
Fiance got my engagement ring engraved here. I don't know much about the experience he had, but I do know that it was a cheap price and they were able to engrave the ring and make it look lovely even though the band was incredibly thin. Some places turned him away because the band was so thin, but Sullivan's got it done in a timely manner, for a great price, and made it look amazing.

Lexie F.
I recently purchased our engagement ring from Kelly at Sullivan's Jewerly. She made the entire experience very special and gave us a great deal to top it off. I really enjoyed the family atmosphere and treatment. The other staff joined our excitement and made us feel wonderful. I will definitely be back for my next purchase.

John D.